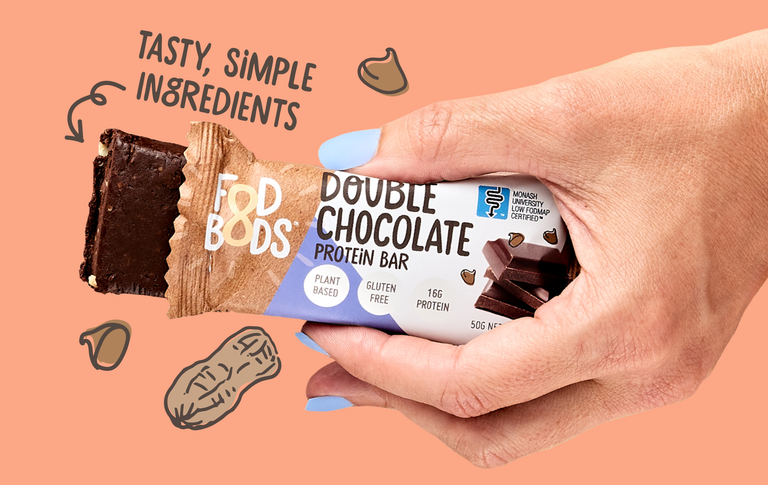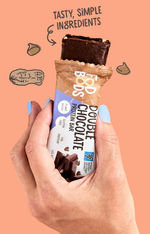 NUTRITIOUS.
DIGESTIBLE.
DELICIOUS!
SHOP NOW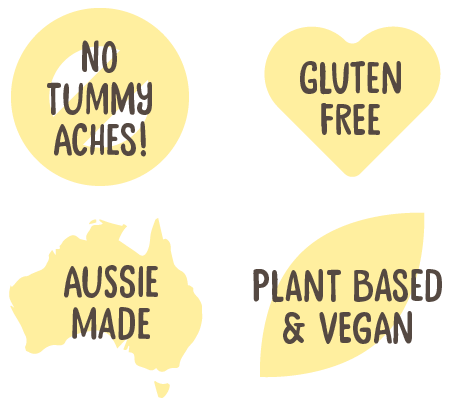 Oh hey there, can we interest you in some delicious healthy snacks that don't cause tummy aches and bloating?! Introducing Fodbods! Dietitian formulated, made from 100% natural ingredients – just pure, simple, gut-friendly goodness. They taste incredible, you'll feel AMAZING!
SHOP NOW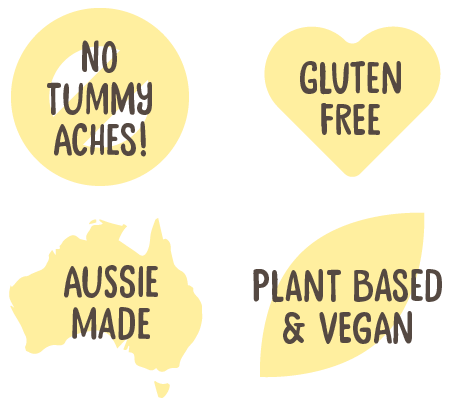 give someone the gift of a happy tummy!
send them a fodbods holiday gift pack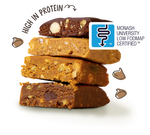 No More Guessing,
NO more stressing.
Put your tight pants on and get ready to celebrate because Fodbods give you the freedom to enjoy life, with a delicious, filling snack that won't cause tummy aches or bloating.
We use a range of ingredients that support digestion and promote good gut health (and we leave out ingredients that commonly cause reactions).
SHOP NOW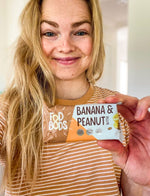 fodbods could be really helpful if:

You sometimes feel bloated or have tummy aches
Many foods upset your tummy
You love snacks
You have dietary requirements like gluten free, plant based, low FODMAP
You're hungry.
LEARN MORE
Bundle & Save with Fodbods multipacks!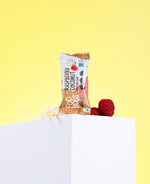 DIETITIAN ENDORSED
Dieitians see people every day complaining of tummy aches and bloating. Many will recommend Fodbods as a healthy, filling snack that won't cause gut symptoms.
One of these dietitians is Chloe Mcleod – one of the most experienced and sought after dietitians in Australia. She says "Fodbods tick so many boxes – great level of protein, great ingredients, portable and of course, low FODMAP. Plus, the all-important taste is delicious. They're also vegan and gluten-free so they meet many needs. Given around 20% of the population has IBS, that's a lot of people who can benefit from Fodbods."
LEARN MORE
Why fodbods?
At Fodbods, we're on a mission to fill the world with delicious, healthy snacks that don't cause tummy aches or bloating.
Fodbods' founder Vanessa spent years suffering from gut issues – worrying about which foods would trigger a reaction, never wearing tight clothes, leaving events early due to tummy aches. She was introduced to the FODMAP diet, which transformed her life, inspiring her to help others make the same change. Vanessa created Fodbods to take the stress out of snacking and help people live their best lives – with delicious, filling snacks that make you feel great!
MEET THE TEAM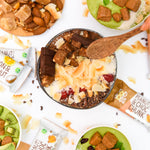 Tasty digestive
friendly recipes!
Our in house dietitians have created lots of delicious, healthy (and EASY – because who has hours to spend cooking?) recipes that won't make your tummy grumpy.
Combine these tasty meals with our delicious Fodbods snacks and you're all set for a happy day!
GET COOKING